by Peter Macfadyen
Regular price
Sale price
$10.05
Unit price
per
Sale
Sold out
Britain today has a dysfunctional political system. Many politicians are making decisions to meet their own needs or those of their Party, not the needs of the people they serve.
This guide is based on what is happening in Frome, Somerset, where after years of missed opportunities, a group of local residents took control of their town council and set about making politics relevant, effective and fun. Flatpack Democracy is both the story of what happened and an instruction manual for taking political power at a local level, then using it to enable people to have a greater say in the decisions that affect their lives.
We were delighted and honoured by the response to the John Harris article in the Guardian and the number of radical, intelligent people who want a copy of Flatpack.
Peter continues the next step of the journey with Flatpack Democracy 2.0. 
View full details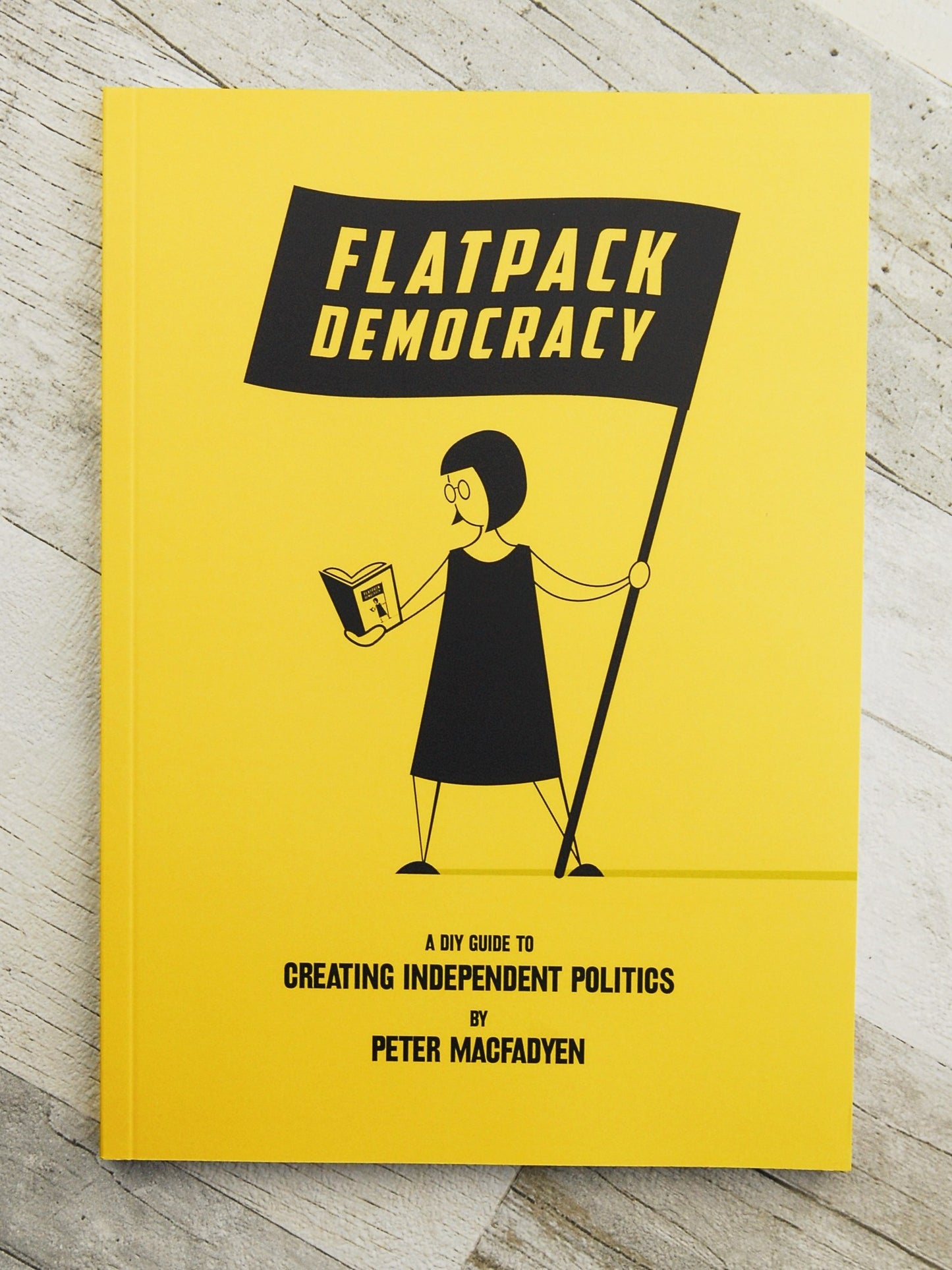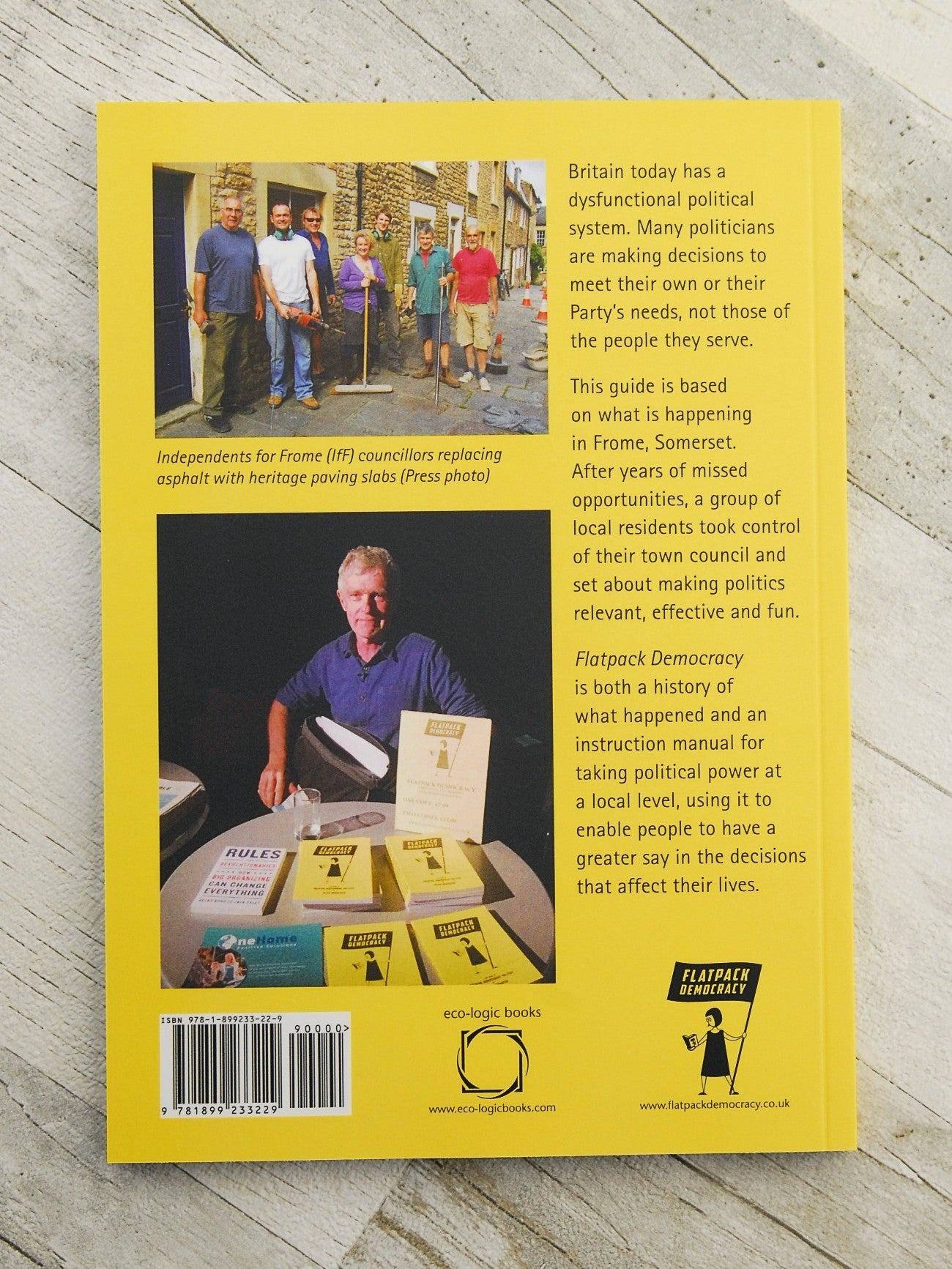 Reviews
"Beautifully written, nicely illustrated, and with excellent attention paid to detail, Flatpack Democracy is recommended to any local group which wants to really 'make a difference' in their home space."
– Joe Herbert, Freedom Newspaper

"This little book is so clear speaking, so accessible and sensible it has made me reconsider my stance of 'all politics are a waste of time' and all 'politicians are liars'. It offers up the possibility of change in an ethical and common sense way. Thanks Peter – bloody brilliant."
– Jane Flood, Flatpack Democracy Facebook page

"…It is a great book. I finished it in the waiting room at the dentist's last week and the bit about the shorts made me laugh loudly…"
– Alex Hart, Flatpack Democracy Facebook page
Inspiring
This booj is so interesting that I am recommending it to all my friends. It gives hope that local councils can be run in a democratic way and that people want the best for their community. It contains a great many tools for others to use and makes me want to move to Frome!