by Chris Smaje
Regular price
Sale price
$15.65
Unit price
per
Sale
Sold out
Saying NO to a Farm-Free Future is a powerful and timely response to the ongoing search for our sustainable food future.
In the face of ongoing food, energy and environmental crises, Chris Smaje, farmer and social scientist, has become one of the most prescient voices on the future of farming. In his new book, he explores the false promises and unconsidered consequences of food techno-solutions advocated by ecomodernists like George Monbiot, arguing that we should not divorce ourselves from rural living and must embrace a future that includes farming.

Saying NO to a Farm-Free Future passionately argues for scaling up the pro-nature principles of low-energy, biodiverse and agroecological farming, and for putting the power back into the hands of small-scale farmers and producers, and the local communities that support them.
View full details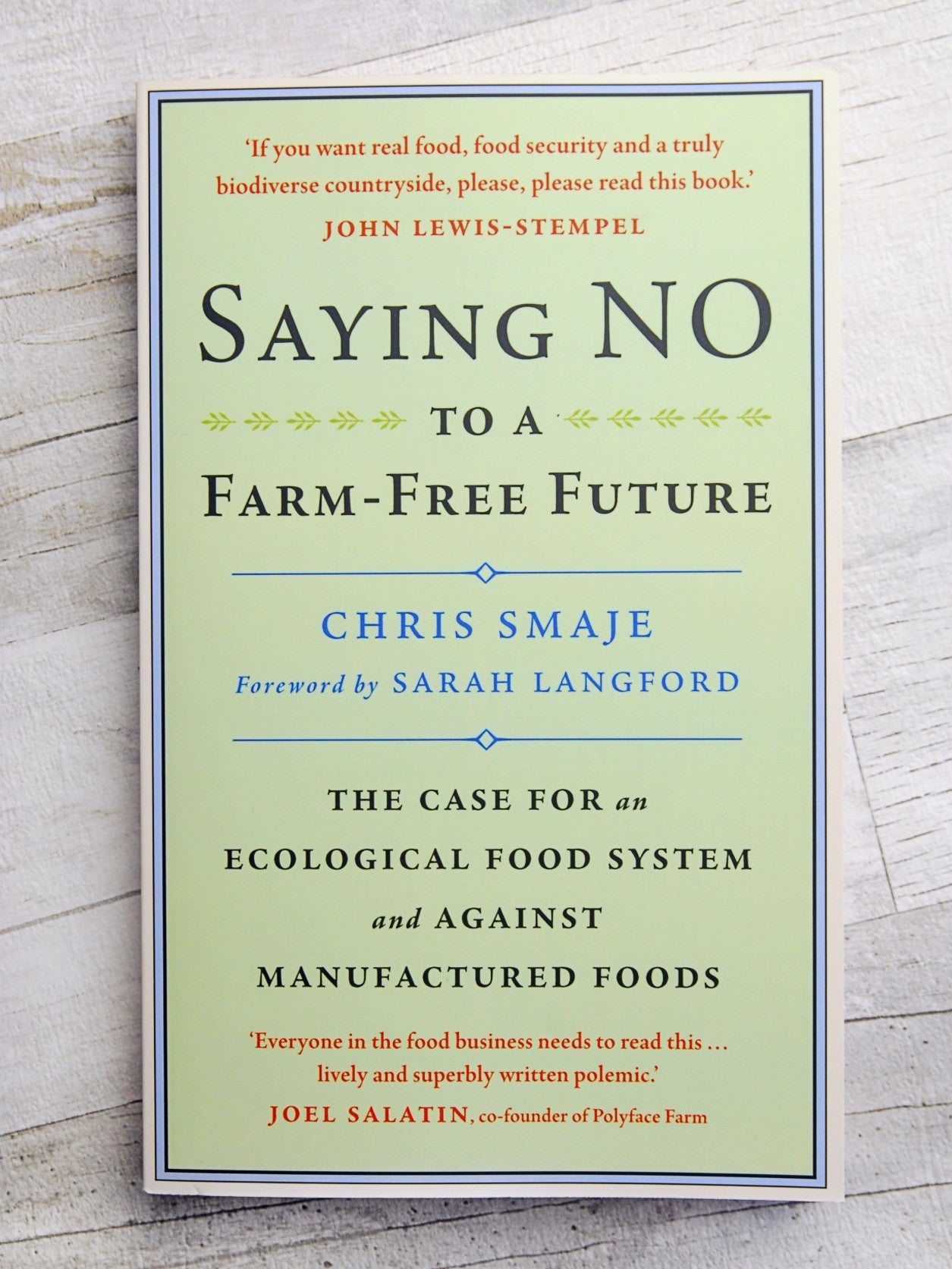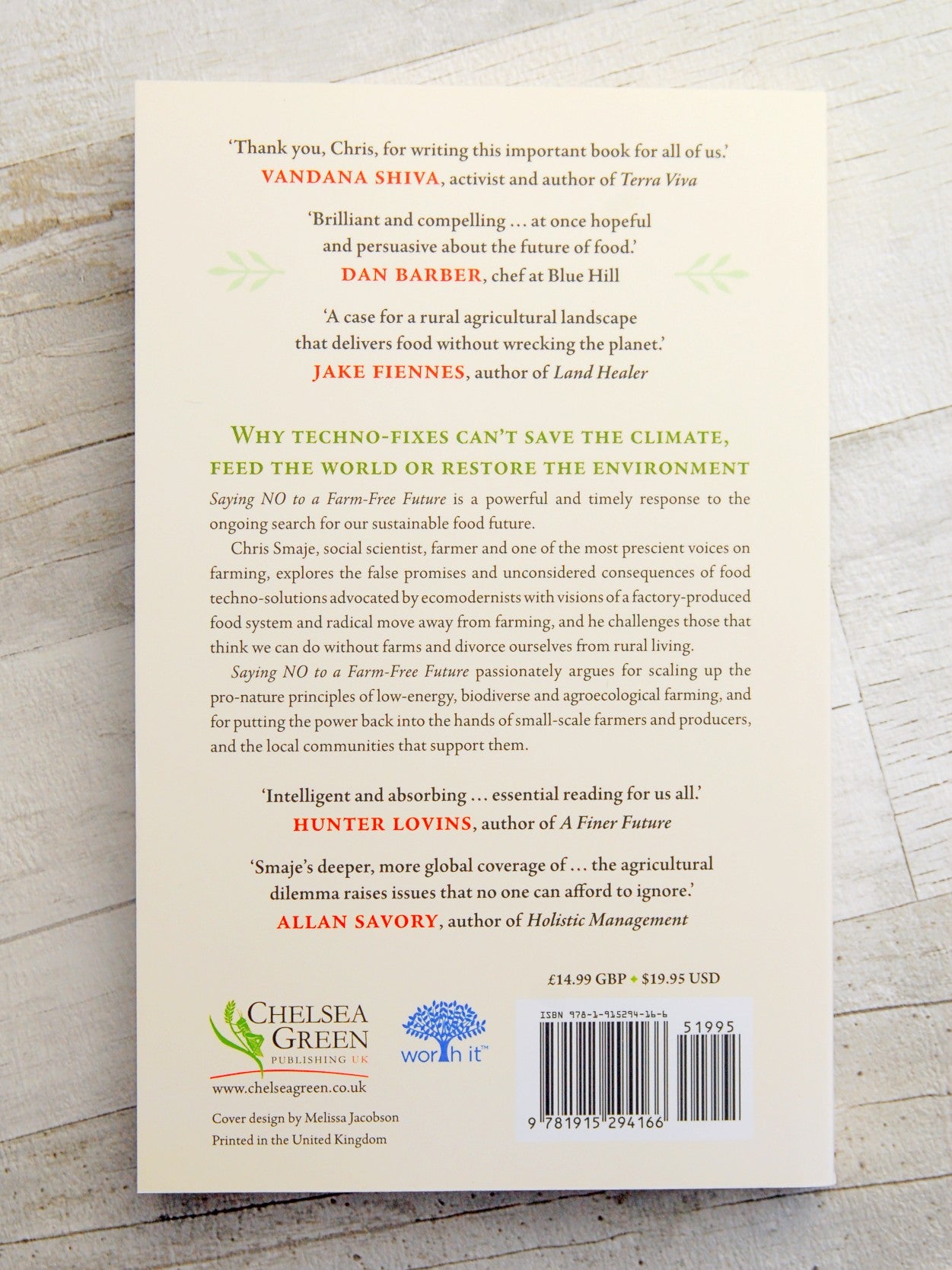 Reviews
"If you want real food, food security and a truly biodiverse countryside, please, please read this book."
- John Lewis-Stempel, author of Meadowland

"A case for a rural agricultural landscape that delivers food without wrecking the planet."
- Jake Fiennes, author of Land Healer



"In a time of great division, Smaje offers a human-scale and heartfelt alternative to elite green technocracy."
- Paul Kingsnorth, author of Confessions of a Recovering Environmentalist